One Ton 100% PP FIBC Bulk Bags at Factory Prices - High Quality Supply
By:Admin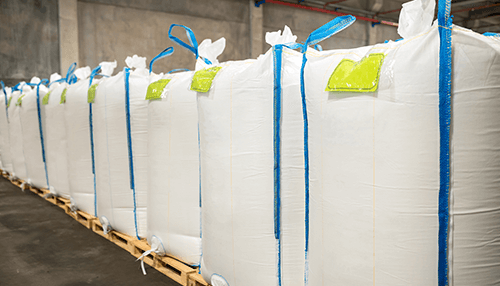 Dezhou Hongqian Industries Co., Ltd. is a major manufacturer and supplier of One Ton pp FIBC, big, bulk, jumbo, sand, cement, and super sacks bags. These bags are popularly used in the transportation and storage of various materials, including agricultural products, chemicals, and minerals.
With over a decade of experience in the industry, Dezhou Hongqian Industries Co., Ltd. prides itself on providing high-quality bags to customers at a factory price. Of primary importance is the use of 100% polypropylene material, which is durable, lightweight, and resists corrosion and chemical degradation. This material ensures that the bags are suitable for harsh environments and can remain robust even when exposed to various stresses.
One of our popular products is the One Ton pp FIBC Bag, which boasts a maximum load capacity of 2500kg. This bag is often used for the transportation of dry and bulk materials such as sand, cement, fertilizer, and other powder-based products. Other types of FIBC bags we supply include the 1500kg and 2000kg bags, which offer affordable packaging solutions for businesses.
In addition to FIBC bags, we supply various other types of bags, including
big bag
s, bulk bags, jumbo bags, container bags, and super sacks. These bags differ in design and size, depending on the intended application, with options ranging from coated and uncoated bags, with spouts and adhesives, to U-panel or circular bags.
Dezhou Hongqian Industries Co., Ltd. is committed to providing high-quality customized FIBC and bags that meet the varying requirements of our customers. To this end, we work closely with our clients to understand their specific needs, after which we deliver unique and personalized packages that meet their expectations.
Furthermore, our company has adopted an extensive quality control process that ensures all our bags are produced to the highest standards of workmanship and quality. Manufacturing is carried out in compliance with international standards such as ISO 21898, ISO 9001, and UN certified.
Customers can be confident when ordering bags from Dezhou Hongqian Industries Co., Ltd. because our bags are reliable and meet all manufacturing and safety standards. We also offer exceptional customer service, as are dedicated to our clients' satisfaction every step of the way.
In conclusion, Dezhou Hongqian Industries Co., Ltd. is dedicated to providing high-quality bags and FIBC solutions at competitive prices. Our commitment to quality and customer satisfaction is evident in our extensive range of bags, manufacturing processes, and quality control procedures. We welcome businesses from across different industries to contact us for all their FIBC and bag requirements.